Core selling points of Upgrade Pickle Jar-TN-029
Hi dear creator,
Glad to show you the selling points!
There are some

 
core points
 

that need to be referenced 
in your interesting ideas.
Hope to provide some inspirations for your creative process, 
cheer up!
Exclusive sales on Amazon, perfectly solving the problems of leakage, unsealing, and  difficult to open.
1. Unique snap-on lid design, no worries when opening the lid

2. Double layer silicone, sealed without leakage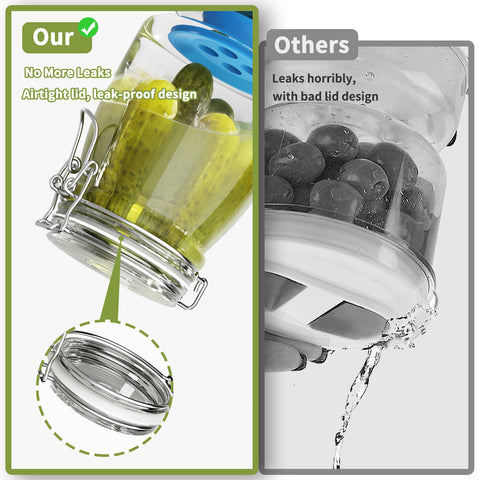 3. Get more from Newness TikTok shop by: