Core selling points of Black Mobile Tray-TN-027
Hi dear creator,
Glad to show you the selling points!
There are some

 
core points
 

that need to be referenced 
in your interesting ideas.
Hope to provide some inspirations for your creative process, 
cheer up!
1. Bow frame can be used for beds with a maximum thickness of 3.6inch

2. Multi-functional detachable design

3. Aluminum sturdy and can hold up to 20LBS.

4. Suitable for small space storage by the bedside and bunk bed.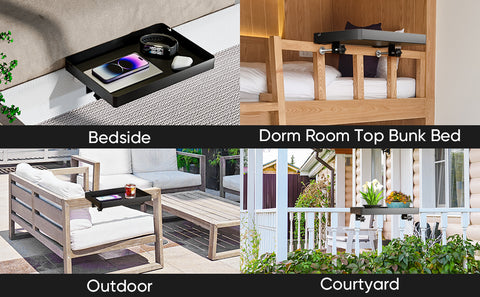 5. Get more
 from Newness TikTok shop by: